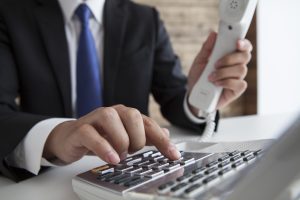 As part of its product and services offerings, Cost Control Associates opens and closes utility accounts for national clients who operate multiple facilities and locations. As directed by the client, the Utilities Coordinator communicates by phone and internet with utility providers to coordinate the opening and closing of accounts for electricity, natural gas, water, sewer, trash removal, telecom and internet.
This position reports to the Analysis Team Director. As part of the Analysis Team, the Utilities Coordinator strives to increase his/her knowledge of other team roles with the goal of assisting and strengthening the overall team.
This full-time position, located at our corporate offices in Queensbury, New York, requires good judgment and a high level of phone and people skills. Cost Control Associates provides comprehensive in-house orientation and training program as well as a comprehensive benefits package.
Responsibilities
Primary responsibilities include:
Intake and tracking of client requests for opening/closing of utility accounts
Communication with utility companies to identify information needed to close/open accounts
Serving as a liaison between utility companies and clients to coordinate accurate and timely information related to utility accounts
Flexibility to juggle priorities to ensure that all accounts are opened/closed on time
Negotiation of deposits
Preparation of reports to clients
Secondary responsibilities include:
Invoicing clients
Initiate or follow-up of utility requests with vendors
Data collection, preparation and/or entry into spreadsheets
Other special projects
Required Skills and Experience
Ability to communicate effectively by phone while keeping detailed written notes
Ability to pay attention to detail, multi-task and work independently
Excellent verbal and written communication skills
Basic computer skills, including knowledge of MS-Excel and MS-Word
Enjoys meeting new people and building long term relationships
If you will thrive in a high-performance, results-driven environment, please send your resume and compensation requirements to: jobs@costcontrolassociates.com