It's that time of year again when we round up our savviest Cost Control Associates holiday elves and send them looking for gifts. All the gifts on their list are energy-efficient or kind to the earth. Here's what they found. (Prices are approximate.)
Turn Down the Heat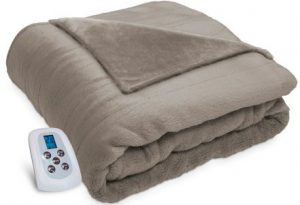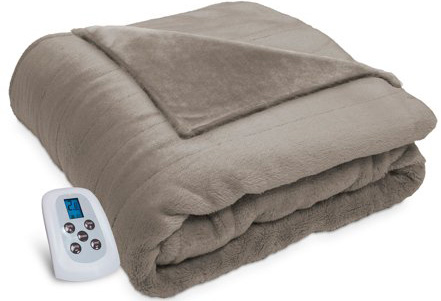 1. When you have the Serta Silky Plush Electric Blanket, you don't have to worry about shivering at night. Its programmable digital controller saves you from crawling between icy cold sheets: It turns on and sets the temperature for you. It's machine washable and comes in earthy colors of sand, gray and chocolate. ($70-$100)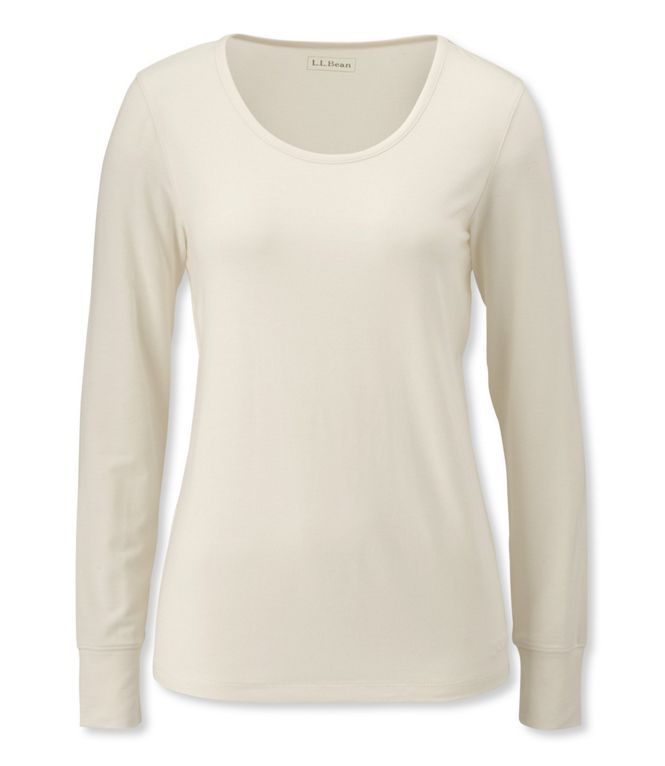 2. When it's time to crawl out of that warm, cozy bed, reach for your Heat Keepers Everyday Long Underwear. Available for men and women, you can choose from long sleeved or tank tops with a scooped or crew neck as well as pants. Each item traps your own body heat to raise your body temperature. It's ultra-soft and thin enough to tuck in without adding bulk. ($25-30)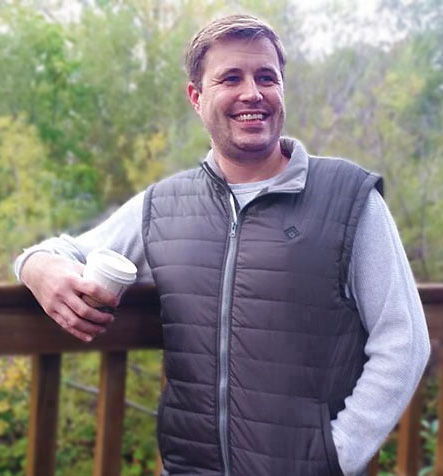 3. When it's time to head out into the cold, don't forget your Heated Puffy Vest with Zip-on Sleeves. Made for men or women, the vest is powered by a 2.0 USB Power Bank that warms heating elements along your upper body, chest and back. With USB power, you can charge not only your vest but also your tablet, phone or other low capacity electronics. Zip on the included sleeves and enjoy a heated puffy jacket. ($140 plus $50 for Power Bank)
4. Top off your cold weather outfit with a gray Hand-knit Beanie. It's lined with fleece for extra warmth and durability. Sold through Heifer International, the hats are made in Nepal by women trying to make a secure, productive life for themselves and their children. ($22)
Cut Back on Electricity
5. The Amazon Smart Plug works with Alexa to add voice control to any electrical outlet. Schedule lights, fans and appliances to turn on and off automatically, or control them remotely when you're away. No smart home hub is required, and the compact design keeps your second outlet free. It's easy to set up through the Alexa app. ($25)
6. For an energy-saving plug that doesn't require Alexa, the Belkin Conserve Socket Energy Saving Outlet with Timer is the perfect stocking stuffer. A simple switch lets you choose from a half hour, 3 hours or 6 hours to power your appliances and devices. Plug in the cordless drill, the curling iron or your coffee pot for a limited amount of time and avoid using excess energy or risking a fire hazard. Its great for fans, cell phone chargers, lights, electric toothbrushes and more. ($12)
7. For the outdoorsy person who can't leave technology behind, consider the Anker Dual USB Solar Charger PowerPort. It is super light, ultra-thin and portable. Elastic loops make it easy to hang on a backpack, tent or tree. Fast charging technology delivers a charge strong enough to power two devices simultaneously. It's weather-resistant and durable. ($40)
8. The Little Sun Solar Lamp will charm everyone with its sunny brightness. It's a high-quality, solar-powered LED lamp. It features two light levels: 10 hours of soft light or 4 hours of bright light. It charges after 5 hours in the sun and comes with a detachable strap that allows you to hang it from your neck, a backpack or anywhere. Proceeds from each sale contribute toward getting clean, reliable and affordable light to people living in areas of the world with no electricity. ($33)
9. The Portable USB Book Reading Lamp is another great stocking stuffer. Its soft, bendable silicone body plugs into a USB port, providing convenient light for small spaces. ($6)
10. If you love the warm glow of holiday lights but don't like the high electricity bills, try these solar-powered lights. Qedertek LED String Lights Globe Balls give off a warm white glow. They are easy to install and come with a timer function. They're so pretty, you may want to leave them up all year long! ($11)
11. Your little scientist will love learning about solar energy with the Smithsonian Solar-powered  Eco-Space Kit. The kit includes everything needed to create a solar-powered spaceship, rover and robo-dog plus a 23 X 16 inch color poster.  The toys can use battery back-up for indoor use. ($34)
Kindness for the Planet
12. Here are some unique ideas for the earth-lovers on  your gift list. The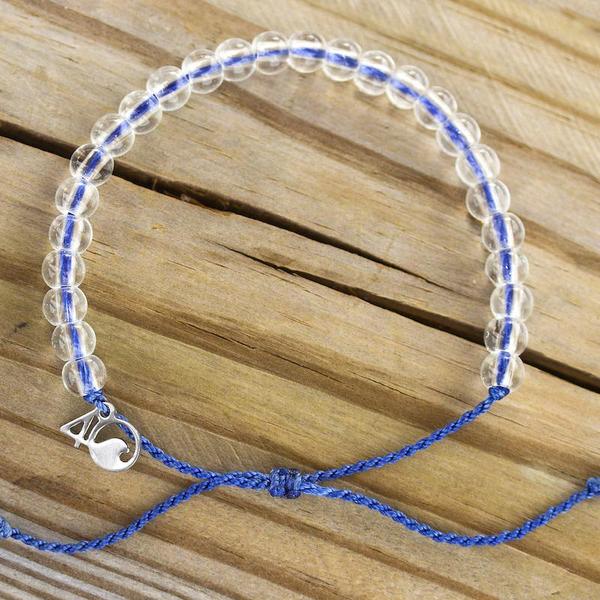 4Ocean Beaded Bracelet is made from recycled materials, but its real purpose is to help rid our oceans of plastic. The bracelets come in various colors, each with its own cause such as protecting coral reefs, dolphins and polar bears. The purchase of each bracelet funds the removal of one pound of trash from the ocean and coastlines. In less than 2 years, 4ocean has removed 2,240,644 pounds of trash from our oceans and coastlines. ($20)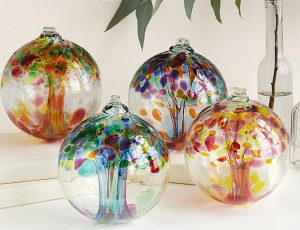 13. Recycled Glass Tree Globes look beautiful all year long. Made from 100% recycled glass, these 6-inch-diameter bulbs catch the light and make a statement in your home décor.  Each globe shares its own message of family, friendship, love, happiness, remembrance and peace. ($45)
14. Plastic bags present a challenge for the planet and everything living on it. If you know someone who despises plastic bags,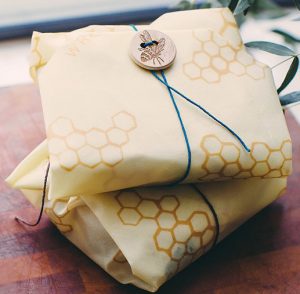 he or she will love the Beeswax Reusable Sandwich Wrap. It is handmade from cotton that has been infused with beeswax and natural oils to make it naturally antibacterial and form a moisture-resistant seal. Wrap your lunch in it and seal it with the string/button closure. Unwrap it, and it doubles as a placemat. When you're done, wash it with cold water, and it's ready to go for another day. ($11)
15. Budding artists will stay busy for hours with these "Sea Rock" Eco-crayons. Designed to emulate sea rocks from the Maine coast, these earthy colored crayons are made with natural beeswax, carnauba wax, soy wax and mineral pigments. ($10)
Top Shelf Picks 
16. If your giftee has a short commute or needs to travel between facilities at work, the next two items will make the trip memorable and noticeable! The Dual Wheel Gyroscopic Scooter
uses gyroscopic sensors to keep a rider balanced while detecting subtle movements for intuitive steering, acceleration and braking. Operation requires a rider to merely stand on its two folding feet pads. Leaning to the side turns the vehicle, leaning forward provides acceleration without jolting, and leaning backward brings the scooter to a slow, steady stop. ($500)
17. For a more practically priced gift, consider Sidewinding Circular Skates. They are propelled by leaning side to side, allowing you to glide along as if riding a skateboard but without pushing off the ground. Riders simply place their feet on the two platforms and lean side-to-side to rotate the rubber wheels around the feet, moving riders forward in a serpentine motion similar to longboard skateboarding. ($100)
18. Robots are big this year, but you'll find that Vector packs an immense amount of technology into a little package.
Vector takes in the world using a variety of sensors and responds realistically. This means he can read the room, hear what's happening, recognize people and objects and find his own charger. Use him to make your life and your home more efficient!  To see him at work, watch this video. ($250)
Happy shopping and happy holidays
from all of us at Cost Control Associates!