Every year Cost Control Associates tries to ease the frenzy and stress of holiday shopping by offering gift ideas that save energy, reduce waste and benefit the planet. These are our 2019 picks.
Small Gifts for Anyone
Looking for the perfect small gift for a teacher, hostess or loved one? These items are priced right and suitable for anyone.
Bamboo Drinking Straws Kit:
You'll reduce plastic pollution and help save marine life with this 6-pack of reusable bamboo straws. Each set of six is unique and comes complete with straws of varying widths, making them just right for sipping everything from thick, creamy shakes to cool, iced coffee drinks. The kit includes a cotton pouch and cleaning brush for quick, convenient washing. Bamboo is a naturally antimicrobial, strong and sustainable alternative.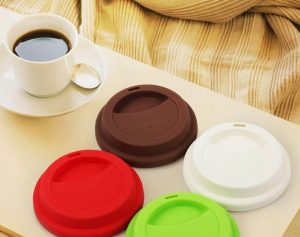 Silicone Coffee Cup Lids: You don't have to fumble with a stack of coffee shop lids when you bring your own set of food-grade silicone, BPA-free spill-proof lids. The lids fit standard coffee mugs and cups and reduces your dependence on single-use plastics. ($7.29 for 4 lids)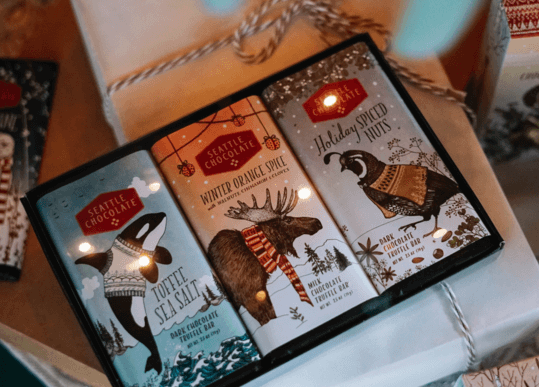 Jcoco Festive Chocolate Bars: You'll provide meals to those in need when you buy a package of three beautifully wrapped 3 oz. chocolate bars available in your choice of unique and delicious flavors. With each jcoco purchase, the Seattle Chocolate Company donates fresh servings of food through partnerships with food banks in Washington, California and New York. The company has donated almost 4 million servings to date. ($7.50)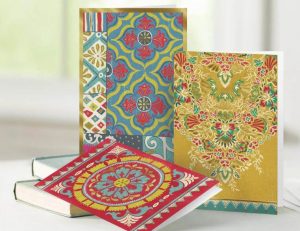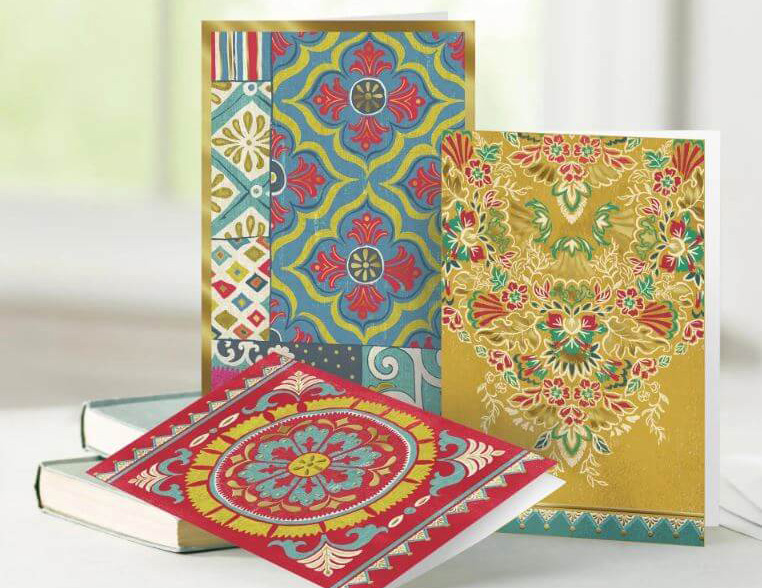 UNICEF Boxed Notecards: You can't go wrong with an assortment of notecards beautifully designed with patterns and foil accents inspired by carpets, textiles and mosaics from around the world. The purchase of one box of 12 cards can provide enough polio vaccine to vaccinate 14 children against the disease. ($12)
Vintage Cottontail Bunny Glass Ornament:
A cottontail bunny ornament with its soft faux-fur tail is ready to hop right into your ornament collection while benefiting the National Wildlife Federation. This blown glass ornament is hand-painted with a unique finish to look like vintage mercury ornaments. Add to the menagerie with a skunk, raccoon, bear, fox, whale, partridge and others choices. ($19.99)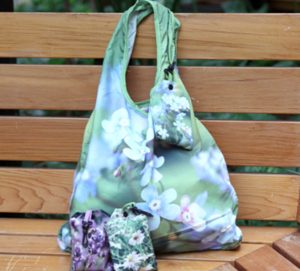 Reusable Shopping Bags: Many locations will ban single use plastic shopping bags in 2020. Get three gifts in one, or give someone the entire set of stylish reusable totes. Each bag holds up to 50 pounds, folds into a matching zipper pouch for easy storage and benefits the National Wildlife Federation. ($19.99 for three bags)
Let the Sun Light Up Your Holidays
Solar-powered gifts will delight and shine for anyone on your lisst.
Solar Charger with Flashlight: This lightweight, waterproof solar power bank doubles as a strong LED flashlight. You can charge your phone up to five times on a single solar charge. Its compact size makes it great for outdoor activities, power outages or anything that takes you off the grid. ($17.99)
Inflatable Solar Lantern: The PackLite Nova USB is a high performing, inflatable and portable solar lantern. Its compact size is ideal for lighting up your tent or camp. Float it in the pool or on the lake for night swimming. Put it in your emergency kit to prepare for power outages or light up your backyard for summer barbecues. The durable lantern has a UBS port, so you can use your car to charge it on a cloudy day. ($19.99)
Solar-powered Rainbow Maker: If there is a Pollyanna on your gift list, this is the perfect gift! A genuine Swarovski crystal revolves and refracts the light as this window-mounted, solar-powered rainbow-maker casts bands of color all around the room. ($29.95)
Solar Motion Light: The Sunforce 82080 Motion Light won't qualify as the most romantic gift under your tree, but it may check off an item on your honey-do list. It's fully weather resistant and can be mounted anywhere. The amorphous solar panel charges in all daylight conditions and does not need direct sunlight. It shines 30 feet and has a detection range of 180 degrees with a lumen output of 900. Install it near your roof, and it may shed light on Santa's arrival. ($35.29)
Willow Tree Decoration with Solar Lights: The solar-lit willow tree can shine all year round. Add this unusual element of light to your porch, deck or outdoor landscape for an ethereal glow. Standing 4-1/2 feet tall, its adjustable branches hold 200 LED solar lights. A three-way light switch lets you turn the white, purple or multicolor lights on, off or to flashing. ($40)
Give the Gift of Comfort
A good way to reduce energy bills is to cozy up in warmer clothing, manage lighting and make efficient use of your heat source.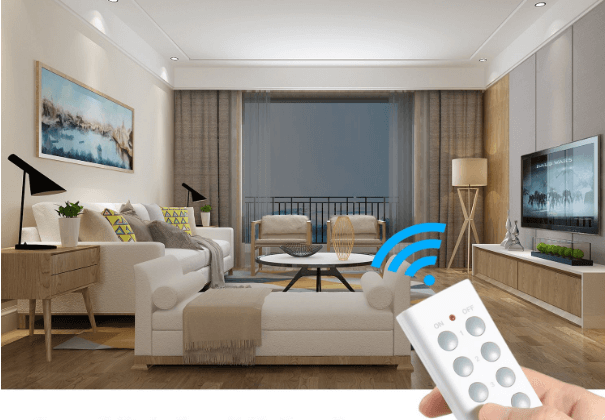 Wireless Remote-control Outlet Light Switch: Turn devices on and off at the push of a button. This remote outlet switch uses a strong radio-frequency signal that works through doors and walls without interfering with other electronics. It has a 100-foot range and is the perfect solution for managing the plug for those hard-to-reach Christmas tree lights! It's also a great gift for someone who is mobility-impaired. ($29.98)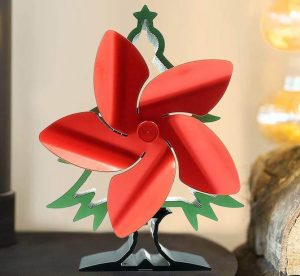 Holiday Wood Stove Fan: A pretty Christmas-tree designed woodstove fan in high quality anodized aluminum adds a touch of whimsy to your decor. It uses the heat generated by your wood stove to warm the room faster and more efficiently. No wires, plugs or batteries needed. The blade design is safe, and the base is protected from overheating. ($37.42)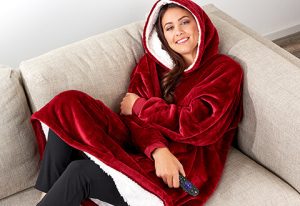 Oversized Lounging Hoodie: Stay warm and cozy while wearing the oversized lounging hoodie. It's made of ultra-soft fleece lined with cozy Sherpa material. Wear it while you watch TV, read a book or lounge around the house. It features a large front pocket to hold small essentials and a reversible design that lets you switch it up! ($59.99)
Portable Heating and Cooling System: Reduce your energy bills with this portable 2-in-1 heating and cooling system. The infrared heating component warms 1,000 square feet of space evenly from wall to wall and floor to ceiling. On those hot days of the year, it cools 200% better than a ceiling fan and uses 93% less energy than air conditioners. ($99.99)
Cordless Heated Throw: Indoors or out, this cordless heated throw blanket provides a layer of warmth away from an electrical outlet. Ideal for sporting events, chilly airplane cabins or sitting around the fire pit, this soft, machine-washable throw is woven from plush fleece with an exterior shell that repels water and wind. It has thin, imperceptible wires and a lightweight battery pack that lets you stay warm while moving freely. The throw heats up quickly and includes a handheld controller with three settings. Its rechargeable batteries can provide 90 minutes of heat after a 4-hour charge. ($189.95)
Unique Gifts from Recycled Waste
When you create a market for items that are normally thrown away, you add value to recycling efforts.
Recycled-textile Sport Socks: When you wear Osom recycled socks, you reduce textile waste, the second most polluting industry on the planet. Ethically made in Guatemala using a waterless process, these one-size-fits-all socks use 80% recycled textiles. To save rivers from toxic waste, no dyes are used—the colors come directly from the recycled threads. Osom upcycles more than 11 million pounds of discarded garments and textiles every year. ($18)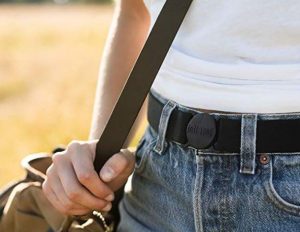 Stretch Belt with Invisible Buckle: Jelt's elastic stretch belt, made from 100% recycled water bottles, is virtually undetectable under clothing. Each belt is lined with a gripping inner gel that doesn't slip. The flat low-profile, magnetic buckle eliminates any bulge under fitted or untucked shirts. Available belt sizes range from extra small to 50 inches. Jelt is a certified B Corporation and a partner of 1% for The Planet. The belts are made in Montana, and a portion of every sale goes to organizations supporting veterans, kids and the environment. Because they are 100% metal-free, they can be worn through airport TSA security and other metal detectors with no hassle. ($32)
Recycled-yarn Beanie Knit Kit: If you have an earth-loving knitter on your list, she'll love this hat knit-kit that features eco-conscious yarn made from recycled water bottles. Dubbed New Wave Yarn, it's an almost 50/50 split of recycled plastic bottles and cotton (there are three bottles in each ball of yarn). Recycled bottles are cleaned, melted down, and the resulting liquid is squeezed and shaped into a fiber. That fiber is then woven with cotton to create the yarn. ($33)
Candy-striped Rug: Brighten up your entrance way with a brightly striped rug from FabHabitat, a company that sells products that are made with recycled materials, certified-adult labor and fair-trade practices. The cheery indoor/outdoor rug is woven from a polyester fiber made from recycled plastic soda bottles. Sizes range from 2 x 3 feet to 8 x 10. It's easy to take care of—just give it a shake or hose it off. ($39-$469, depending on size)
Wooden Watch: Not only is the WeWood wooden watch a great conversation starter, but when you buy one, the company will plant a tree in your honor. They've already planted more than 600,000 trees in an effort to restore the earth's natural woodlands. A single tree can absorb up to 48 pounds of carbon dioxide a year–that's good for the environment. All watches are made with 100% recycled/reclaimed wood, free of the toxic materials often used to treat wood. ($79.95)
The Gift of Time