Are you looking for unusual holiday gift ideas? Why not enjoy the holiday season while also doing something good for the environment? We've included something for everyone on our list of energy-efficient, eco-friendly gifts. Start the New Year with a good feeling when you know you've enjoyed the holidays and minimized your environmental impact!
1. Solar-powered Mason Jar LED Nightlight
LEDs are all the rage! With improved lighting power, new uses and longevity, why shouldn't they be? When you add solar energy to the equation, you can enjoy some of the festivities off the grid.
This product combines the rustic charm of an everyday Mason jar with today's technology. The Solar Powered Mason Jar light is handy and portable. Use it as a nightlight for children or as a novel kitchen or patio light.
2. Electric Longboard
Do you have a 20-something living in the city or looking for a smart way to speed up a walking commute? An electric longboard is the perfect solution, and its safety features include braking and governor technology.
An electric longboard is more efficient than a car and takes up far less space than a bike, but these boards don't sacrifice speed. They boast a top speed of 25 mph and a battery that lasts up to 16 miles.
In addition to the efficiency of electric longboards, your special someone will arrive at class or work in style, having enjoyed an adrenaline high without breaking a sweat.
3. eRover
Are you intrigued by the Segway but know it won't fit your budget? The new eRover offers a similar mode of transportation fun that the whole family can enjoy.
These neat little machines operate on a rechargeable battery and won't break the bank. While there is a slight learning curve, your 10-year-old can have one up and running in no time.
4. Phillips Hue LED Lighting System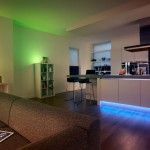 With the Federal ban on inefficient incandescent light bulbs, LEDs are taking over the market. If LED bulbs are the future, then Phillips Hue represents the future of home lighting technology.
The Phillips Hue Lighting System allows you to incorporate lighting into the design of your rooms, controlling it from the living room to the backyard, even when you are not home. There are special ambiance settings, fixtures and wireless controls that use color to bring your rooms to life.
You can sync the system to movies, music or games, and the lights will change with the sound and feeling of the scene, track or level you're enjoying. You can also match the system with weather updates, home security and even your circadian rhythm. You can even integrate it with Apple Homekit and operate your lighting through voice commands to Siri!
5. Himalayan Pink Salt Lamp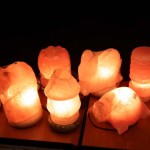 Consider the natural benefits of a Himalayan pink salt lamp. The heat of the lamp deionizes the air surrounding it to deliver unique health benefits, including better sleep, relief from allergies and improved mood, concentration and energy.
The lamps are sustainable, durable and many use LED bulbs. They come in different shapes and sizes, and you can adjust brightness for a nice warm glow. The peachy pink salt crystal is a nice addition to a dorm room, bedroom or family room.
6. Tesla Model X
Has the Tesla Model X caught your eye this holiday season? Even Santa will approve of this energy-efficient and eco-friendly automobile.
You can travel in style, because the Model X doesn't sacrifice performance or looks to conserve energy. Okay, we know it's pricey, but if James Bond had a family, this is the car he'd use to get them over the river and through the woods.
7. "Green" Speakers
Your teenager will love these collapsible, portable "green" speakers. They're great for vacations, camping or hanging out by the pool, and they're made from lightweight, 100% renewable material.
These lightweight speakers are the perfect gift for the music lover on the move. Each speaker provides one watt of quality sound without batteries, and it folds up for easy storage. Now that's a great way to listen to tunes without adding to the waste stream!
8. Photovoltaic Energized Toy Vehicle Kit
Have you ever bought the perfect toy for your youngster but forgotten to install the batteries? You won't need them for this gift idea. This toy not only uses the latest in renewable energy but also teaches your child about the wonders of photovoltaic light.
This solar-energy-powered toy vehicle kit has everything needed to build six different models. A 24-page color instruction book will help your favorite kid build each model while learning about the science of clean energy.
9. Cozy Slippers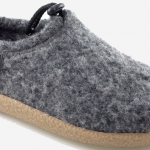 You know the best way to save energy and reduce heating costs is to turn down the thermostat. But that won't keep your feet warm on those arctic chilly winter mornings. If warm feet means a warm heart, these toasty Tyrolean slippers are the perfect gift for your loved one. The manufacturer is committed to employing non-polluting, water-protecting, reduced energy factory practices. Pair them with a bottle of wine from an eco-friendly vineyard for added benefits!
10. Eco-friendly Bottle of Wine
Consult the Green Wine Guide to find that environmentally friendly bottle of wine. If you are committed to drinking and gifting vino that was made in environmentally friendly surroundings by people who value protecting the earth, this is the place to start.
Happy Holidays!
No matter how you spend your holiday season, your friends at Cost Control Associates wish you the very best. We hope our holiday shopping list eases your search for the perfect gift for everyone on your list.
Stay warm, be safe and remember to "think green" as you navigate the holidays!
Lisa Miller is marketing and communications manager for Cost Control Associates. She joined Cost Control Associates in 2015, bringing more than 25 years of experience in marketing and corporate communications to her position. Lisa earned her BA from Skidmore College. Learn more.