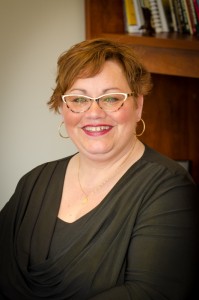 Valerie Paquin is account executive and senior analyst at Cost Control Associates. She monitors general work flow, reviews claims and analyses, and trains and evaluates employee performance. She performs detailed analyses of client utility bills, supervises billing/invoicing and prepares reports. She stays on top of industry news and developments related to deregulation and new technologies. Valerie also monitors tariff changes and Public Service Commission issues while maintaining a database of utility contacts. Valerie serves as project executive on certain client projects.
"I get a real charge from making sure my clients are happy," says Val. "I relish the challenge of digging deep to find solutions that will benefit my clients. Not only do I need to learn as much as I can about my clients' organizations and utility needs but also spend time exploring the nuances of each state's tariffs and rate structures. Sometimes it's like searching for a needle in a haystack, but it feels great when I find a detail that is going to save my client money!"
Valerie Paquin received her A.B.A. in accounting from State University of New York-Adirondack. She joined Cost Control Associates as an analyst in 1999 and was promoted to senior analyst in 2002. She earned the designation of project executive in 2012. She belongs to Networking for Enterprising Women, hosted by the Adirondack Chamber of Commerce. Find Valerie on LinkedIn.
Additional Team Profiles:
Keith Laake, President
Allison Levin, Vice President, Energy Services
Brandon Sisson, VP of Sales, Energy
Jason Checkla, Regional Director
Lisa Miller, Marketing & Communications Manager
Meighan Kramer, Senior Analyst
Dana Benidt, Senior Analyst